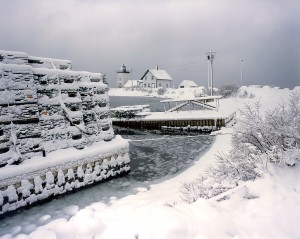 Samples of Jack McConnell's photography, drawings and cartoons made during 25 summers on Islesboro can be seen at the new Art of the Isle gallery and gift shop at the Islesboro Community Center. A larger portfolio is in the virtual galleries here at SevenKnotsGallery.com.
To order photos and drawings at custom sizes, contact us by phone or email…
860.563.6154 or jack_mcconnell@msn.com 
(Coming soon: online purchasing via PayPal)
Photos, drawings, and cartoons can be ordered from the web galleries at approximate sizes:
Matted Photos, Pen & Ink Drawings & Cartoons painted with Prismacolor:
• 5×7 matted at 8×10   $  25.
• 8×10 matted at 11×14    $  35.
• 11×14 or 11×16 matted at 16×20   $ 125.
Unmatted fine art photos: Color and B&W
• 16×20 …   $ 500.
• 18×22  …   $ 600.
• 20×24  …   $ 650.
• 24×30  …   $ 750.
• larger  …    $ 850 and up
• 5 x7 Holiday Cards @ $3.00 each. Minimum order 5.
Plus shipping & handling…priced by size, weight and choice of Courier.
SevenKnotsGallery.com 

c/o McConnell & McNamara
182 Broad Street
Wethersfield, CT 06109
Call:  860.563.6154
Poster Prints by Jack McConnell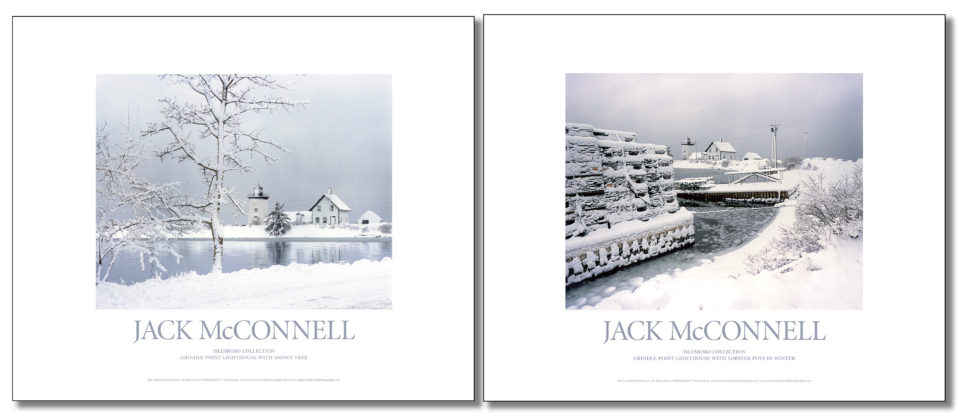 Exuberant Winter: Monochromatic drama of winter scenes on a 13-mile island in Penobscot Bay…Posters & prints of Lobster pots at lighthouse, lone tree at lighthouse, snowy trees at Pendleton Point Road and East Shore Drive…
Cookbooks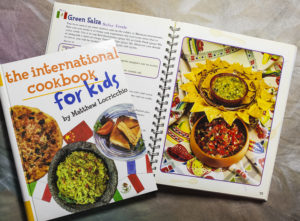 The International Cookbook for Kids contains 60 classic international recipes from Italy, France, China, and Mexico. Text is written by Matthew Locricchio and photography is by Jack McConnell. The book is $18.95 plus shipping and handling.
The Cooking of France, Italy, China, Thailand, India, Brazil, Greece and Mexico. 
This eight-volume Super Chef series written by Matthew Locricchio and photographed by Jack McConnell for Benchmark Books presents traditional recipes for teenage chefs, along with kitchen safety, food-handling, and common sense nutrition. Cost for the set is $75 plus shipping & handling.
Connecticut Book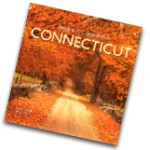 All 70 photographs featured in a new Connecticut book published by Firefly Printers are from Jack McConnell's photo archive. The 96-page, full-color book features popular tourism destinations and historic gems throughout the state.$19.95
Postcard Books
New England Stone Walls & Hartford Heritage postcard books of 20 perforated postcards for sale: $7.95 plus shipping & handling.
Cards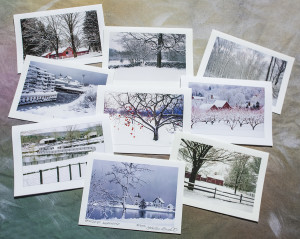 Holiday cards of various New England winter scenes, including Grindle Point Lighthouse with Snowy Tree, Grindle Point Lighthouse with Lobster Pots in snow, Marlborough horse farm with fence in snow, red barn with flag in Farmington, Hill-Stead stone wall with gate, apple orchard in winter with apples left on tree, apple orchard with red barns, woods in snow, red barn with falling snow. 50 cards of one design including envelopes are $100, plus shipping & handling.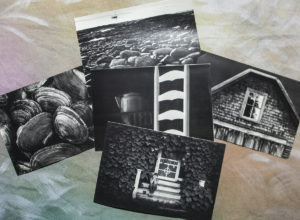 Set of 5 mixed B&W Islesboro Cards including Broad Cove Clams, Barn with reflection, Boy on the Porch, Sailboat moored with rocks on shore, Ladder-back chair with stove. $10 per mixed set of 5 cards plus shipping & handling.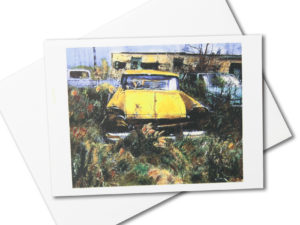 Set of 8 Blank Cards including Everard's Lobster boat ashore, rainbow of lobster pots, motorcycle at marina, bicycles, pile of chairs, Robin Quimby at his workshop, orange life jacket, black car with yellow leaves. Images are photographed in B&W and prints painted with Marshall's transparent oils. $12 per set of 8 cards, plus shipping & handling.
12 oz Ceramic Mugs
12 oz. pottery coffee mug with photo of field of daffodils by Jack McConnell and copy block stating, "Daffodils respond with wit to the teasing breeze." Cost is $12 plus shipping & handling.
12 oz. pottery coffee mug with photo of field of Lupine, Islesboro maine
Posters
Grouping of posters including: Plus shipping & handling.
Red Skiff Grindle Point Lighthouse Islesboro, Maine 18" x 24" …… $ 45.00
Robin Quimby at Shed 18" x 24" …… $ 45.00
Carousel Horses 18" x 20" …… $ 45.00
Red & Blue Benches 24" x 24" …… $ 65.00
Ferns at Ferry Road  20" x 30" …… $ 35.00
Grindle Point Lighthouse with snowy tree  24"x26" …… $ 75.00
Grindle Point Lighthouse with lobster pots in snow 24"x26" …… $ 75.00